Hey!
If you're wondering, yes, I'm still doing NaNoWriMo while trying to remain a functional adult! (I've also, by my count, consumed, twenty beers, nine cups of coffee, seven bottles of kombucha, and seven whiskey sours [amongst other beverages] while writing this month [yes, I am keeping count, and yes, I usually write in the evenings])
And I just realized it's 7pm and y'all need to hear something from me because, I dunno, blogs are supposed to be ~regular~.
So. Hi. I live.
In my non-writing misadventures I've been clicking around the internet, and in so doing came across a LetsPlay of The Last of Us by Nolan North, Troy Baker, and Hana Hayes. Troy and Hana play Joel and Sarah, the main characters in the opening of The Last of Us (which, if you'll recall, broke me) and Nolan, the voice of Nathan Drake in Uncharted, hasn't played the game before.
I did not watch the video, because it's really hard to get me to sit down and watch something and I don't usually see the appeal of watching other people play video games, which, for the uninitiated, is what a LetsPlay is.
But I did see a screencap from it, courtesy of the Kotaku comment section: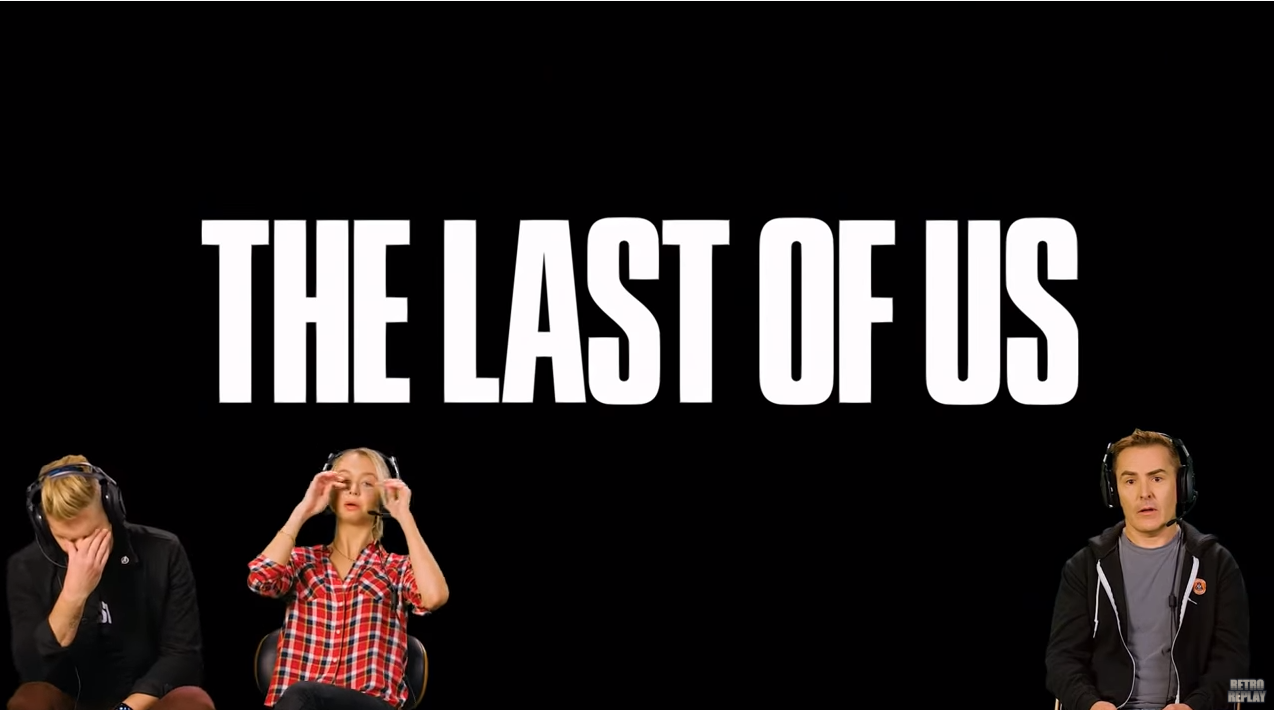 That's their response upon hitting the title card after the devastating prologue. Nolan's face on the right is one of pain and shock, which is fitting giving the prologue. It's also why I'm so hesitant to engage with a piece of media I bought (again) nearly a year ago and have had sitting downloaded on my PS4 since. Waiting. Waiting to break me.
I could wax poetic about how wonderful video games are with how they can give you a visceral feeling of doing stuff, but I've words to write. It's also a horse I feel like I've beaten to death on this blog and there are better and more interesting to write about (eg: The wacky nonsense of Star Wars). But there will also be time later for that when I'm not trying to knock out 50,000 words in a month.
Instead, here's a bullet point list of Pop-Culture Thoughts I Have:
The Mandalorian is excellent

It captures so much of what made movies like The Good, The Bad, and The Ugly so good.
I love the low stakes of Chapter 2.
I love how Star Wars-y Chapter 3 feels.
I love how it feels like a good RPG plays.

I really want to play Star Wars: Fallen Order and The Outer Worlds and Death Stranding but I'm WRITING and have not the time to really dig in to a game.
Folks, The Good Place gives me all the warms and fuzzies.
The Star Wars books Resistance Reborn  and The Legends of Luke Skywalker are both very good for very different reasons. The former is very much a Star Wars adventure, the latter is essentially a treatise on stories and legends using Luke Skywalker as a focus.
Jojo Rabbit is very good and very wonderful and very cute and very warm and a movie you should definitely go see.
Cheers, folks; I'm at 37,455 words.